Over age 65 experience some degree of Erectile Dysfonction 1i

of ED is caused by a physical problem or disorder 2i

ED will affect nearly 350 million men worldwide by 2025 with only around 20% seeking treatment 3i

Over age 65 experience some degree of Erectile Dysfonction 1i
Watch videos of men who overcame Erectile Dysfunction
Many men feel embarrassed, think that erection dysfunction is just a normal part of aging or believe they can cope with it on their own. Whatever the reason, it's just not an easy topic for men to talk about. These interviews are meant to provide answer to your questions from men who had overcame Erectile Dysfunction.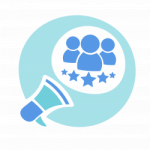 CONNECT WITH A PATIENT
Patient educators are men who have taken control of ED with a penile implant. If you need to know more about what it's like to have sex after a penile implant, these individuals can answer your questions.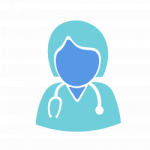 SPEAK TO A NURSE
Clare is passionate about improving patients access to erectile dysfunction treatments and raising awareness of male health issues.